Landscaping Tallahassee
Landscaping Tallahassee is what we specialize in at Green Fox landscaping, we are devoted to making our client's landscapes look beautiful all year round and installing and maintaining picturesque countryside sceneries tailored to your wants and desires. We can take any yard and bring out the utmost charm and look to it regardless of which style you want to go with. Therefore if you need new construction landscaping installation or make scenery renovations to bring your properties existing landscape to its most scenic potential we can make these changes happen beyond your expectations.





Welcome to Greenfox Landscaping Tallahassee. Let me tell you a little bit about myself and our landscaping company. My name is Frank Burnley and I am the owner of Greenfox Landscaping, we have been in business for over 10 years in Tallahassee Florida. We insure that our work is of high quality craftsmanship and integrity and we love what we do. We always strive to provide excellent quality and dependable services for a practical price. So if you need new Landscaping and/or maintenance for a residential home, condo, apartment-complex or commercial properties, we can take-care of your Landscaping needs.



We specialize in all facets of landscape-maintenance from average size yards to the largest most elite estates, properties and commercial accounts. Green Fox Landscaping provides expert landscape design, installation, and maintenance for residential and commercial projects in Tallahassee Florida. Our aim is to fashion natural landscapes that are not too difficult to care for, but brings out the best look possible for the overall landscape. Green Fox Landscaping services provide designing and building lawn and landscape restoration, courtyard, front-yard, backyard and any other area in need of installation or maintenance as well custom Landscaping.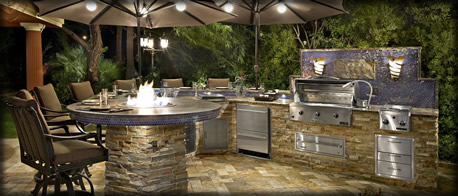 We understand that having proper irrigation systems installed throughout your yard is fundamental in maintaining a beautiful landscape. That is why Green Fox also specializes in designing and installing standard irrigation systems that efficiently spread water evenly throughout your whole landscape. Additionally we can fix and

revamp your existing irrigation systems.



Lots of residential and commercial properties could use a thorough pressure-washing to brighten the appearance and enhance the overall look of the landscape. Sometimes pressure washing the structure itself is needed and other times driveways and sidewalks require a good cleaning.  Green Fox handles all types of pressure-washing in addition to any other Tallahassee landscaping projects. The most common pressure-washing jobs are listed below but not limited to; driveways, walkways, roofs & gutters, siding, decks & patios, garages, sidewalks, and fences and gates.


Green Fox is located in Tallahassee Fl. and is ready to serve all of your landscaping and yard maintenance needs. We are licensed and insured. So whether you are making arrangements for a first time landscape or looking for innovative tips and development trends in landscape design you've arrived at the right place. Here you can learn more about quality lawn-care, gardening information, custom patios, courtyards and backyard garden planning and much more.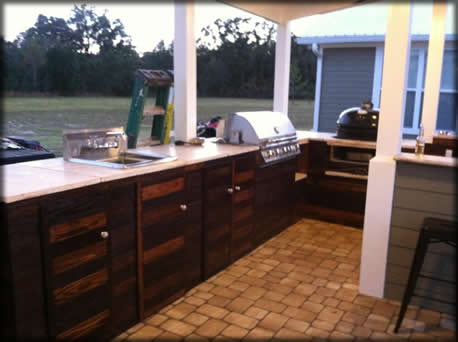 We can also be of assistance if you want to put in a new custom outdoor barbeque kitchen arrangement or an outdoor lighting system which will enhance and bring the landscape to life after dark.

Green Fox Landscaping is licensed, bonded and insured, plus we have many years of experience. Our customer are always more than satisfied with our Tallahassee Landscaping services and continue to contact us for all of their Landscaping needs.
Call us today at 850-210-2047 to get a FREE ESTIMATE or fill out the form on the right side of the page.